Designers » N-Q » NadiaZ Oriental « Groups
https://www.fragrantica.com/perfume/NadiaZ/Metamorphose-Lilas-Cuir-39905.html
Metamorphose Lilas Cuir NadiaZ for women and men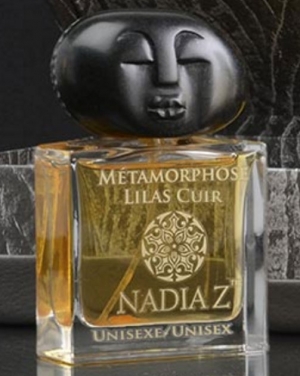 I have it: 1 I want it: 8
The incredibly inspiring and delicate scent of blooming Lilac flowers married to the sensual and powdery Tuberose, with a hint of red-fruit passion from Fynbos Buchu and Australian Strawberry Gum. Playful and discreet, these accords are deepened by this composition true nature, a warm, leather-like heart, drawing from Patchouli, Beeswax, Vetiver, Namibian Precious Omumgorwa resin, Indigenous Wood and Agarwood. Its refinement and a sweet touch originate from Tonka Bean and Honey with a pheromonal seductive twist of Hyraceum.
Metamorphose Lilas Cuir by Nadia Z is a Oriental fragrance for women and men. The nose behind this fragrance is Nadia Zuodar. The fragrance features lilac, tuberose, buchu or agathosma, strawberry, patchouli, beeswax, vetiver, resins, agarwood (oud), tonka bean, honey and hyrax.
Perfume rating: 1.00 out of 5 with 3 votes.
Fragrance Notes












Main Notes According to Your Votes

3

3

2

2

2

2

2

1

1
Longevity
drag slider to vote
User votes

| | | |
| --- | --- | --- |
| poor | 0 | |
| weak | 0 | |
| moderate | 1 | |
| long lasting | 1 | |
| very long lasting | 0 | |
Sillage
drag slider to vote
User votes

| | | |
| --- | --- | --- |
| soft | 1 | |
| moderate | 0 | |
| heavy | 0 | |
| enormous | 0 | |