Designers » N-Q » NadiaZ Aromatic Aquatic « Groups
https://www.fragrantica.com/perfume/NadiaZ/Mar-de-Cadiz-39900.html
Mar de Cadiz NadiaZ for men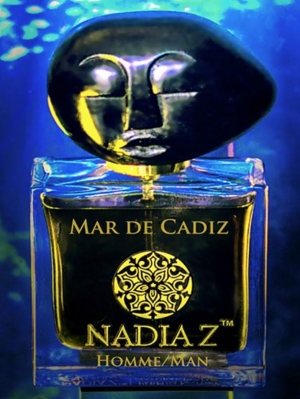 Total people voted: 3
I want it: 5
The perfume oceanic salty smoky hint is recreated from various Oceanic Seaweeds while the forest soil dampness is subtly emanating from Tree Mosses, Mushrooms, Precious Woods, and various Indigenous Oils (Ximenia, Ucuuba). Its fresh lightness is extracted from leaves such as the exclusive Kewra (Pandanus), Green Tea and Mate. Its dynamism is conferred by various flowers, leaves and citruses including the vivifying Narcissus, Indian Cress, Green Mandarin, Bergamot, Yuzu and Iranian Black Lemon. Its hypnotic and sensual undertones emerge from precious flowers such as Lotus and Carnation.
Mar de Cadiz by Nadia Z is a Aromatic Aquatic fragrance for men. The nose behind this fragrance is Nadia Zuodar. The fragrance features seaweed, oakmoss, precious woods, pandanus, green tea, mate, narcissus, , green mandarin, bergamot, yuzu, lime, lotus and carnation.
Perfume rating: 4.00 out of 5 with 3 votes.
Fragrance Notes