Designers » N-Q » NadiaZ Oriental Vanilla « Groups
https://www.fragrantica.com/perfume/NadiaZ/Omumgorwa-Walnut-Day-39902.html
Omumgorwa Walnut Day NadiaZ for women and men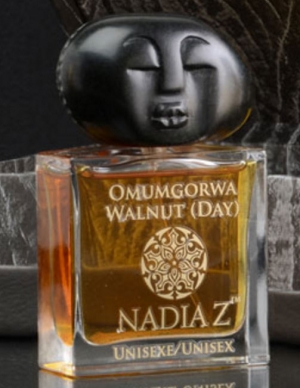 I have it: 1 I want it: 6
The caramelized date-like sweetness of Omumgorwa maried with the earthy freshness of Omumbiri resins from Namibia, are transported by the heavenly powdery scent of Lily, the soothing notes of Ambrette (Hibiscus) and the sensual ambiguous depth of Champaca undertones. Nutty Moka hints of Sapote and Coffee give this gourmand blend an almost maple-walnut ice-cream aroma, with a twist of Arabian Spices.
Omumgorwa Walnut Day by Nadia Z is a Oriental Vanilla fragrance for women and men. The nose behind this fragrance is Nadia Zuodar. The fragrance features dates, resins, lily, ambrette (musk mallow), hibiscus, champaca, persimmon, coffee and arabian spices.
Perfume rating: 5.00 out of 5 with 3 votes.
Fragrance Notes









Main Notes According to Your Votes